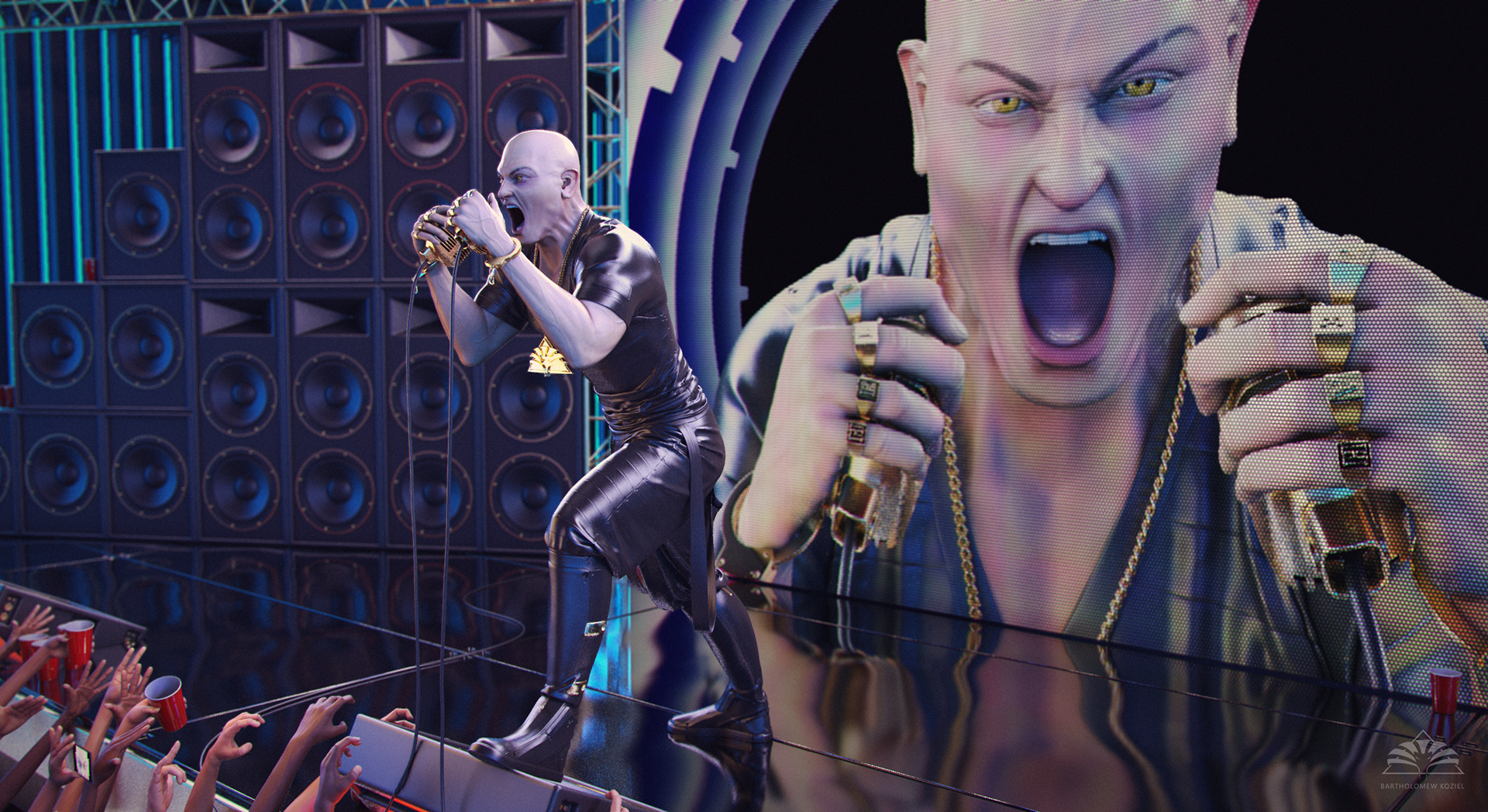 The idea is about virtual reality gig experience with Love2mic (virtual character)

where he performs his unique style with two microphones

.
Character designed, sculpted and poly-painted with

ZBrush

. Clothing designed and simulated
with

Marvelous Designer.

 The stage modeling,

speakers, and crowd of hands sculpted with

ZBrush

.
Texture materials, lighting, and the final render made with the

Keyshot

.